Again this is for our guests from across the water.
You have 2 options to get here: boat or fly.
The 'Ben My Chree' ferry leaves Heysham port twice daily. There is also the option of returning to Birkenhead on the Sunday morning.
The crossing takes about 4 hours so if you're really not a great sailor we would suggest getting a cabin so you can throw up in the privacy of your own bathroom. There is a bar & self-service restaurant, and a play area on board to keep the kiddies occupied.
You can book online here: http://www.steam-packet.com/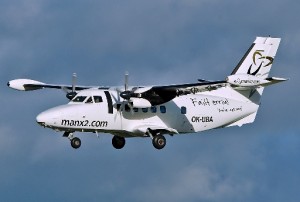 You can fly to the Island from the following destinations:
Belfast City (Citywing), Birmingham (Flybe), Blackpool (Citywing), Dublin (Aer Lingus), Edinburgh (Flybe), Exeter (Flybe), Glasgow (Citywing/Flybe), Gloucester (Citywing), Liverpool (Flybe/Easyjet), London Gatwick (Easyjet), London City (BA), Manchester (Flybe), Newcastle (Flybe), Southampton (Flybe).
Once you've arrived you can either arrange a lift with us, or there are regular buses.
The airport's bus stop is just outside the main entrance and a number of routes are served. Buses 1, 1C, 2 and 2A are destined for Douglas Bus Station and run every half hour during the day from Monday to Saturday, and every hour on a Sunday. The journey to Douglas takes around 30 minutes.
Bus number 8 is bound for Peel, via Foxdale, with three services each day Monday to Saturday. Buses 1, 1C, 2, 2A and 8 run to Castletown, Colby, Port Erin and Port St Mary.
You can find the airport timetable here: http://www.gov.im/publictransport/Bus/airportservices.xml and the regular timetable here: http://www.gov.im/publictransport/Bus/newtimetables.xml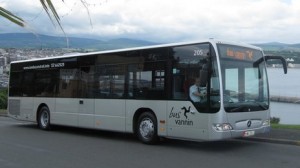 If you think you might need a taxi during your stay then we can give you some numbers of reputable taxi drivers.
If you are hiring/bringing a car then be sure to pick up a time disc as you need to display this in some areas when you park.
But, the most important thing you must remember however you travel around the Island is: Remember to say hello to the fairies when you go over the Fairy Bridge on the way to/from the airport! It's bad luck if you don't – honestly!