We guess that many of you 'comeovers' will need a place to rest your weary head for the weekend, so here are our recommendations of places to stay on the Isle of Man!
The Inglewood Hotel, Queens Promenade, Douglas, IM2 4NF
This is a beautiful 16 ensuite bedroom guest house on Douglas Promenade run by Charlotte's dads' friends, Andy and Pip, who are very happy to welcome any of our guests who are looking for accommodation. Charlotte was kindly shown around by the lovely Andy and thinks it would be a fab place to stay, plus with a coffee and cake shop downstairs which converts into a bar in the evening what's not to like!  Just one thing to note, it's not suitable for children to stay.
If you fancy staying here, give Andy & Pip a call & tell them you are coming for the Last-Craigie wedding to receive a discount on your booking.
http://www.inglewoodhotel-isleofman.com/
The Best Western Palace Hotel Casino, Central Promenade, IM2 4NA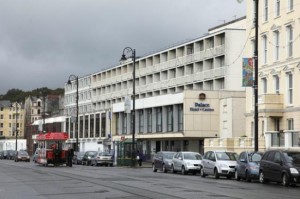 This is a great hotel for people wanting to continue the party after the reception ends as it has a nightclub downstairs (Tahiko, formerly known as Colours) and also a casino and piano bar open til late. It is also good for families as they offer a deluxe double room that sleeps upto 2 adults and 2 children (under 12). There is also a swimming pool and a gym in the complex for those who want to keep those guns in shape during their stay.
http://www.palacehotelcasino.co.im
The Regency Hotel, Queens Promenade, Douglas, IM2 4NN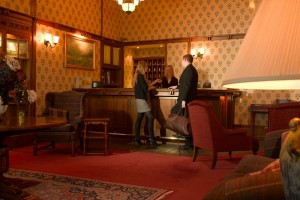 This is a classy hotel which parts of were actually previously designed by Adam's dad. Charlotte treated Adam to a birthday dinner a couple of years ago at its on site restaurant 'Stephen Dedman's' and can safely say it's one of the best meals we've had on the Isle of Man.
The Mount Murray Hotel and Country Club, Mount Murray Road, Santon, IM4 2HT
This is one for the golf geeks. It's a bit out of Douglas (about 15 minutes drive) but it's a good all-rounder as they have family rooms, nice bars & restaurants, a swimming pool and fitness centre, and an 18 hole golf course.
The Sefton Express, Ronaldsway, Ballasalla, IM9 2SE
Ideal for if you're just jetting in and out for the wedding as it's right opposite the airport. About 20 minutes from Douglas but there are buses.
http://www.seftonexpress.co.im/
The Empress Hotel, Central Promenade, Douglas, IM2 4RA
If you've seen the George Formby TT film, 'No Limit', you'll recognise this hotel. Charlotte stayed here for her brother's wedding and can confirm it's a nice place to stay.
http://www.theempresshotel.net/
The Sefton Hotel, Harris Promenade, Douglas, IM1 2RW
Situated right in the heart of Douglas, this is a great place to stay and according to Adam does an excellent carvery if your stomach is upto it on the Sunday.
http://www.seftonhotel.co.im/home
The Claremont Hotel, 18-22 Loch Promenade, Douglas, IM1 2LX
A really nice boutique hotel which has recently been renovated and has a lovely restaurant next door called Coast. Located near the Sea Terminal and just in front of the main shopping street.
http://www.claremonthoteldouglas.com/
Admiral House Hotel, 12 Loch Promenade, Douglas, IM1 2LX
Close to the Sea Terminal and attached to another one of the Island's nicest restaurant, JAR. Jar Bar downstairs does yummy cocktails too!
[ready_google_map id='1′]