If you're thinking of sticking around for a few days and wondering what there is to see and do on our Fair Isle we've come up with a few places we think you might like (please note that the Laxey Wheel, Castle Rushen, Peel Castle and Cregneash will not be open in December, however we think they are still worth going to see).
Douglas
There is an abundance of eating and drinking establishments in the big smoke, along with 2 cinemas, a casino (in the Palace Hotel on the Promenade), high streets shops, and the Manx Museum (free entry).
Laxey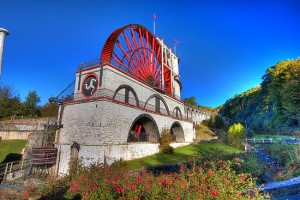 Head off on the East coast to the former mining village of Laxey to see the biggest working water wheel in the whole entire world!
Castletown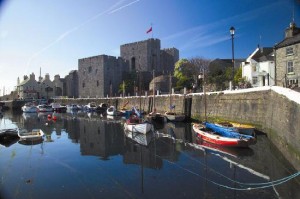 The ancient capital of the Isle of Man is dominated by Castle Rushen, a medieval castle situated in the town centre. Only 10 minutes drive from the airport.
Peel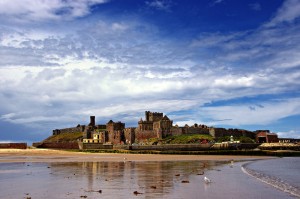 A cute fishing town on the West coast. Home to another castle, but this one just happens to be haunted by the 'Mhoddey dhoo' (the black dog). You can also pop along to the House of Manannan to find out more about the Island's history.
Cregneash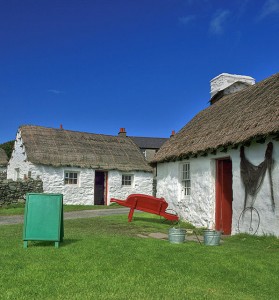 A picturesque village on the hills of the Southern countryside where you can see all the cute little 19th century thatched houses where the Manx crofting community used to live. Go for lunch at the Sound Visitor Centre café/restaurant to see the stunning view of the Calf of Man (an even smaller island detached from the Isle of Man).
Tynwald
The Isle of Man have the oldest continuous parliament in the world, and every year on the 5th July they meet here to discuss the new laws (and we all get a day off)! Behind Tynwald Hill you can find Tynwald Mills, a small shopping mall and there are a couple of cafés for a coffee and cake after a bit of retail therapy.
Visit this website for more information on the above plus lots more things to do and see during your stay: http://www.visitisleofman.com/
Useful links:
http://www.manxnationalheritage.im/
http://cfvg.gov.im/broadway-cinema/
http://dsleisureltd.com/sound.html