This page is to tell you a little bit about our wedding party – who they are & how we know them!
The Bride's Parents
Peter & Gillian
Obviously I am going to say that my mum and dad are the bestest parents around, after all they did produce this awesome girl! They have been a great help during the wedding planning process and my dad has got his signature eye roll and sigh down to a T. I had better say something nice as he's first up on the speeches: he has helped me so much over the years (especially with my fledging finances during my uni years) and is always there when I need him. If you see him without a drink in his hand please buy him a pint or whiskey for me (as after this wedding I don't know whether he'll be able to afford his own).  My mum has been wonderful putting her new iPad to use and finding loads of great ideas and supplies. Don't buy her a drink though, I've seen her after a few too many bacardis and I don't want her to become the next Youtube sensation.
The Beautiful Bridesmaids (both taken so paws off, lads! You know who you are!)
Laura
Laura was my partner in crime at university. Always there to explain what on earth that lecture was about, and more importantly get drunk on cheap wine and go on the pull…ah those were the days! University just wouldn't have been the same without her and I miss her loads, but glad she is soon going to be happily settled in London with her man!
Claire
Claire is my partner in crime on the Isle of Man who I met on the infamous school trip to Normandy. 13 years and many boyfriends later I'm so glad we're still best pals and both finally happily settled down with our partners and little dogs. I have had so many good nights out with Claire over the years but sadly I can never remember anything from them! Claire has just given birth to a bonny baby boy so the nights out are on hold for now, but she is looking forward to resuming normal service for the wedding.
The Fabulous Flower girls
Emily, Hannah, Phoebe & Eva
Emily, Hannah and Phoebe are my second cousins and Eva is Adam's god-daughter. We can't wait to see them all dressed up for the wedding and think they will totally steal the show! Charlotte has already asked if they do an adult version of their dress. Emily and Hannah do Manx dancing so I'm going to be following their lead for the Ceilidh!
Mother of the Groom 
Doreen
Liked by most and feared by all! Obviously there is only so much you can write about your mum, but I give thanks to all her influence, help and guidance over the years. Luckily mum took a liking to Charlotte since the first time they met and loves to hear her 'classic Dipsy' moments (basically she enjoys laughing at her).
The Best Best Men
What chap could have such a pool of friends to choose from – me that's who!
I went with the names out of the hat option just to make it fair 😉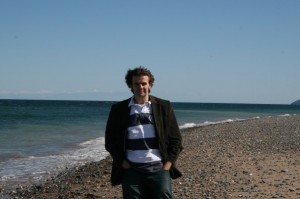 Aaron (my bro)
Obviously Aaron as my elder brother had the immeasurable joy and fortune of watching me grow up since birth in to the awesome chap I am today! Aaron was chosen due to his understanding of what I am exactly like in all situations and has the 'calm gene' that seems to have skipped me (must have gone with the height & hair genes), which hopefully will come in handy in the weeks and months leading up to the wedding.
   JJ (American wannabe)
JJ has been one of my closest friends since we were 11.  Always doing something together, in recent times normally moving things for him because he and his family can not decide on one place to live 🙂 But I don't mind since I get to see more of my god-daughter, Diva (Eva – littlest flower girl)!  Looking forward to him being home for golf, squash and the occasional shandy!
The Famous Five Ushers: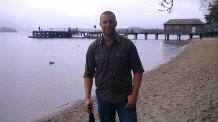 Big Mikey (Michael)
Mikey lived along the corridor from me in university halls over 14 years ago! Never a dull moment when visiting for the TT or a reunion catch up.  I was lucky enough to be Best Man at his wedding.
Forbes (Jonathan)
Another recent returner to the Island, Forbes is always either up to something or up for anything and is always willing to lend a hand if I need one. His family home was (and still is) party central and has earned a legendary status amongst us.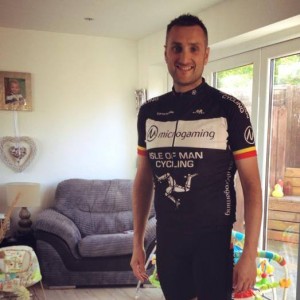 Oliver (Ollie)
Luckily for me Ollie approved of his little sister's choice of husband. Ollie lives not far from us (although living on the IOM I guess everywhere is 'not far') and we regularly catch up over a BBQ or coffee when he is not out on his bicycle. I recently had the honour of being made godfather to his second son, Alexander. Fortunately no one woke up with a horse's head in their bed though!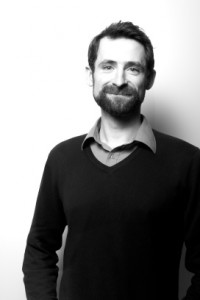 Rich B (Rich with the beard)
Rich pops back every couple of months to play Xbox, try and make me eat healthy (which usually lasts all of 2 hours) and tries to explain his "job"….something to do with surfing and crowds. I still don't get it. I do know that he is always up for an Inspiring Adventure though – insert shameless plug here: www.inspiringadventures.co.uk
Rich C ( Rich with the tan)
I have known Rich for many years, if he is not whatsapping me stupid stuff he is inviting me to his hot tub parties….which usually end up just me & him….So anyways the thing is, Rich is in the police force so better watch your step at the wedding people!!
Page Boy
Edward (Ted)
Ted is Ollie and Gemma's first born & heartthrob of the groomsparty. As soon as we met he called me Uncle Badger. Unfortunately this is not down to watching Wind In The Willows or Animals Of Farthing Wood, he just couldn't say Adam! Although now he can but I'm still Badger!
Page Doggy
Mario
We couldn't get married and not include our little Mario! He comes everywhere with us but we sadly will have to say goodbye to him for 4 weeks while we're on our honeymoon though. After a month of being spoilt at Grandma & Grandads' we hope he will want to come home with us!